How to Measure
Take measurements over clothing you normally wear during worship services. The diagrams below may help you take accurate measurements. If you need further assistance with measuring, please contact your Murphy Robes representative. Our Quick-Ship® standard sizing patterns have been carefully developed to fit "average" body types with non-exceptional body proportions. Select the size that most closely matches your measurements.


Chest: With arms relaxed, measure around the fullest part of the chest, under the arms and across shoulder blades. The tape should be snug but not tight. Keep tape parallel to the floor.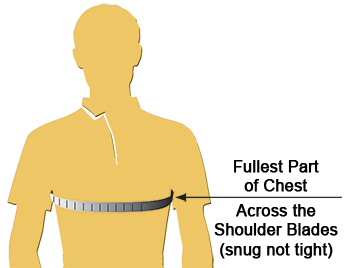 Height: Fasten a measuring chart or tape to the wall and stand straight against the wall chart, with "Sunday" shoes on and heels against the wall. The back of the head should touch the chart. Have someone place a ruler on top of your head, parallel to the floor. Your total height in shoes should be used as your height measurement.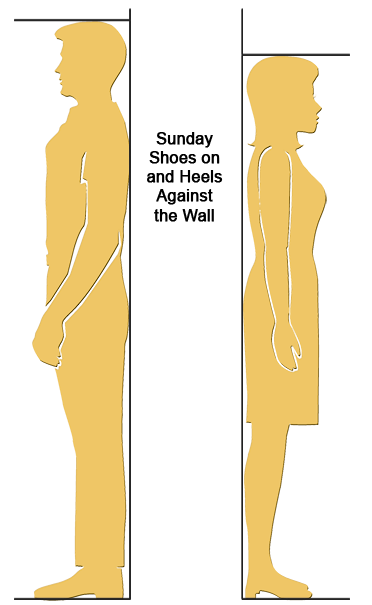 Sleeve: If you know your exact shirt sleeve length, use this size. To measure, bend elbow and measure from center of back at base of neck, over the shoulder, and around the elbow to the wrist bone, with lower arm parallel to the floor.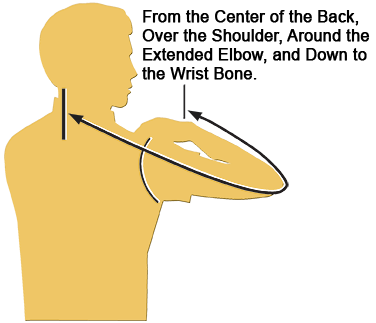 Band Cinctures: Band cinctures are usually worn over a cassock which is worn over street clothing, including pants and a belt, making it very important to add extra inches beyond a normal belt size. Measure around the stomach where the cincture will be worn, over street clothing. Add 4" to this measurement. Use this total measurement to determine your band cincture size.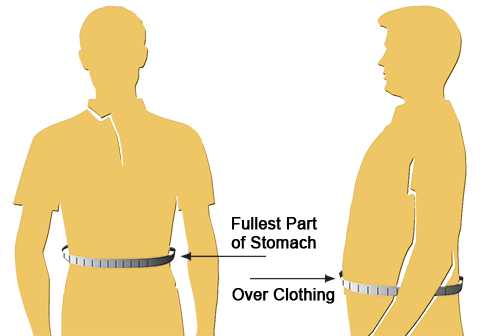 Click to edit text. What do visitors to your website need to know about you and your business?
Measurement for Pulpit Robes
Measurement for Cassocks and Albs